Replacement Parts For Hobart Steakmaster Machines, Biro Pro 9- Sir Steak, Berkel 703-704-705 Machines, Sugar Hill Tenderizers & Fajita Cutters, Hobart, Biro, Hollymatic, Butcher Boy Meat Grinder Parts
Thank You For Visiting
A Reminder When Choosing Your Shipper
USPS Will Not Get You Your Package Delivered
In Two Days More Like Five Days
So If You Need it Quick Use UPS or FedEx
WE are Grinder Knives and Plates Distributor For Speco Inc U.S.A. Made Products and The ERB European Made Grinder Knives & Plates
We Have Tech Support Available Monday To Friday
Hours 9:00 am to 2:00pm Eastern Time
Call 772-713-3763
Email:

partsstore@outlook.com

NEW ITEMS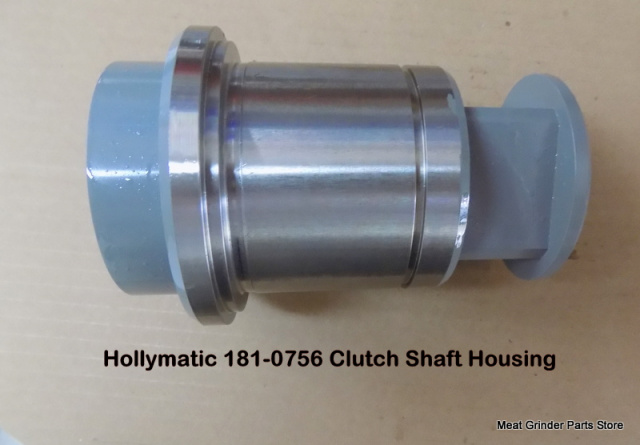 Welcome to our Tenderizer Store.
The Baud Family has been in the Meat Processing & Meat Processing Supply Business for over 60 Years.
We Specialize in Parts and Supplies To the Further Processing of Meat Products and Sausage making Business.
We Stock what we have listed, and ship most of the time The Day orders are Placed.
We Have a Large Supply of Tenderizer Parts & Meat Grinder Parts for the US made Machines Hobart, Biro, Hollymatic , Butcher Boy
Thanks
Ed Baud
Thank for Visiting Us at www tenderizer Store, com
When Ordering Your Tenderizer or Meat Grinder Parts
Rest Assured we Offer the Highest Quality
The Industry Provides.
Whether You are Ordering for Heavy Production
Operations Or The Home Butcher, Sausage Maker.
We Have whatever You Need
First For the Heavy Production Customers
We offer the Gold Standard of Plates & Knives
USA Made Raised Edge Resharpenable Knives
Extra Thick Hubbed Grinder Plates
For The #22, #32, #52 Head Machines.

Also For The #32 & #52 Head Machines
We Offer a Silver Standard European Made
High Quality Grinder Knives & Plates
For a More Economical Solution For Customers
Not in Such A High Production Environment
Any help We Can Offer Please Call Us at 772-713-3763




We hold these truths to be self-evident,
that all men are created equal,
that they are endowed by their Creator with
certain unalienable Rights,
that among these are
Life, Liberty and the pursuit of Happiness

.
Click On The Photos Of Your Tenderizer to go Directly to The Parts We Have Available Thanks
Please Click On Photo Below Please Click On Photo Below Please Click on Photo Below
For All Grinder Plates Grinder Rings For All Grinder Knives
New Grinder Knives & Plates
With New and Sharp Knives & Plates You can Expect 97% Yeild on A Grind
Now with the High Cost of Protean Products it does Not take Long
to Lose Money With Worn Out Knives & Plates
3% Normal 4% How Much are You Losing If are are Just Grinding 100-150 Lb. A Day
Anything More and it Just A Hobby
And Another Item to look at is The Feed Screw Wonder where all of the Black Fat around the Blade is Coming From.
Non of these Items are Budget Buster